Safety Pros is excited to announce we are now offering Level 3 Surgical Masks, one of the safest options and new contender in the world of protective face masks.
These single-use, three-ply masks provide 98% Bacterial Filtration Efficiency (BFE), and 98% Particle Filtration Efficiency (PFE). The Safety Pros Level 3 masks are created with polypropylene to allow breathability with the utmost protection.
In some cases, these masks can serve as a second alternative to medical-grade protections like the N95. They provide a high level of barrier protection in roles where aerosols, sprays, fluids, or person-to-person contact occurs often.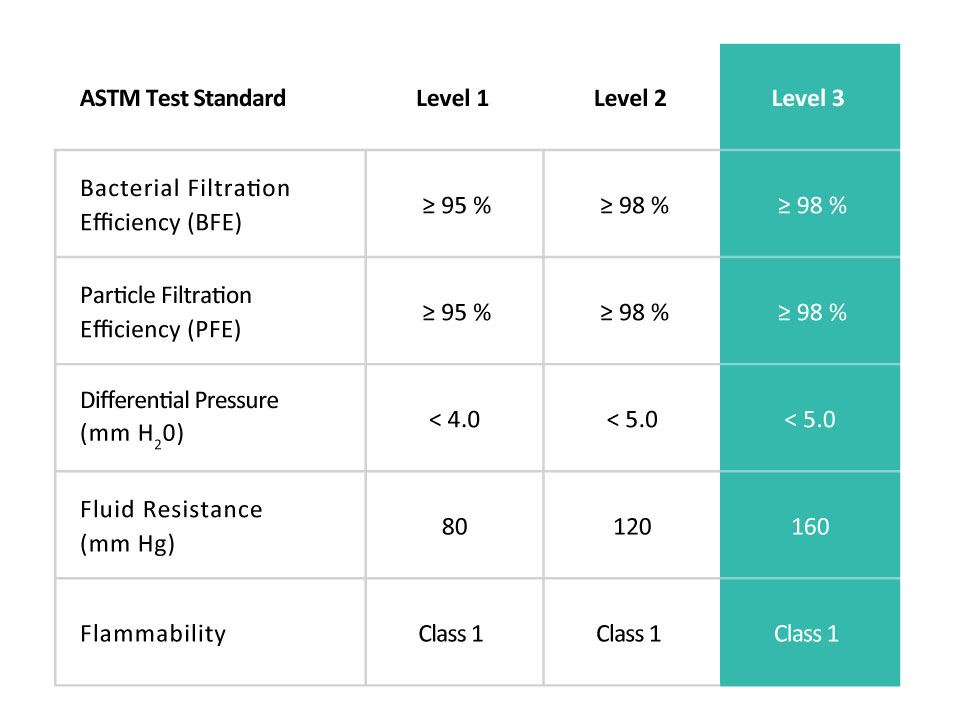 Certified Level 3 masks need to filter a critical mass of particles between 100 to 5,000 nanometers (0.1 to 5 microns). Our masks are held to this critical standard in order to protect the wearer.
In today's world, the right PPE is more crucial than ever. We are excited to offer you this new level of protection that will keep you and your employees safe. If you have questions about what type of mask is right for you, contact us. We can help you determine the right type of PPE for your situation.